Works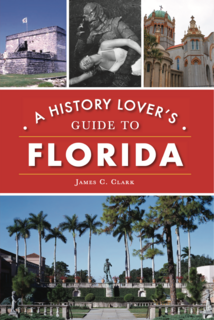 Florida is a state of transplants. Even people who relocated here decades ago still claim their birthplace as their home. They might change their mind if they knew that the Sunshine State owns one of the richest histories in the nation. Decades before the Pilgrims, the Spanish celebrated Thanksgiving in Florida. Centuries before the first St. Patrick's Day Parade in New York, the holiday was celebrated in St. Augustine, where urban renewal was underway when Jamestown settlers arrived. Author James Clark offers a lifetime of places to explore and thousands of facts to fascinate, tracing the state's long history from Pensacola to the Florida Keys.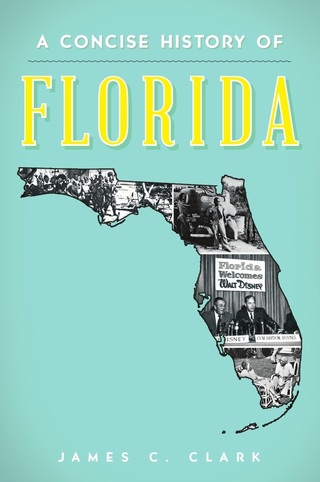 In 1513, Spanish explorer Ponce de León first set foot on Florida's east coast. The land he discovered was a geographic anomaly so distinctive that astronaut Neil Armstrong said Florida was the first shape on earth he recognized on his return from a visit to the moon 456 years later. This unique state witnessed momentous events from the 1959 arrival of the first Cuban exiles under Fidel Castro to the 1981 launch of the Columbia, the first space shuttle. Join author and historian James C. Clark as he chronicles the history of the Sunshine State in this concise and captivating history.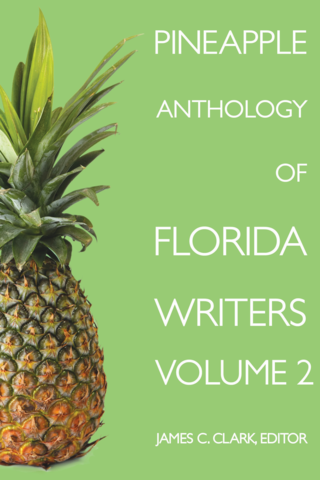 This is the second in a series of fiction and nonfiction by legendary writers who wrote in Florida, or about Florida. This volume covers five centuries of Florida writers from Cabeza de Vaca in the 1500s to James Patterson in 2014. Each selection is accompanied by an essay by Clark explaining the writer's place in Florida literature.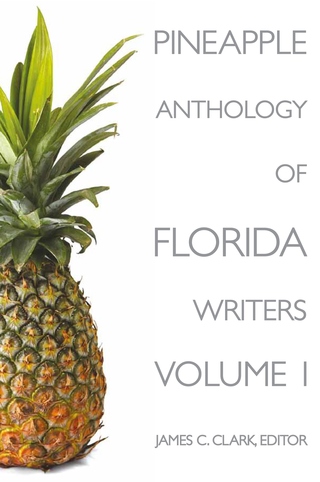 This is the first in a series of collections of fiction and nonfiction about Florida by legendary writers who came here—some to escape the chilly North, some to find freedom, and some to investigate what the fuss was all about. From Audubon in 1834 to Dave Barry in 1990, these writers reveal Florida's natural beauty and her residents' human foibles. In poetry, John Greenleaf Whittier exposes our shameful slave-holding past, and Elizabeth Bishop extols our turtles and sandbars and tropical rain. Jules Verne shoots a moon rocket off from Tampa, and Hunter Thompson delivers up his own gonzo brand of journalism in a story of marine salvage in the Keys. Hemingway rants about the government's laxity in the face of tragedy, while Harriet Beecher Stowe offers some advice on the time-honored practice of buying land in the Sunshine State.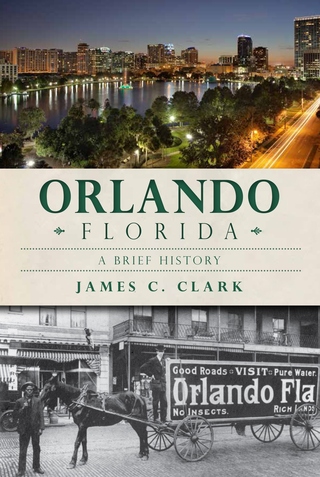 Most Americans only think of theme parks when they think of Orlando. But the city has a rich history as a cattle center--complete with rustlers--the nation's citrus center, and finally the top tourist destination in the United States. This book captures the spirit of a town that began with log cabins and slowly grew though become a major city. The book tells the story of what was once known as the Magic City.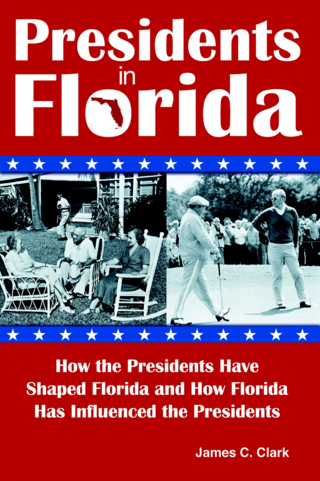 U.S. Presidents have played a major role in shaping Florida, whether waging wars, protecting the environment, seeking votes, or just drawing media attention to the state's attractions. Andrew Jackson came to fight Indians when La Florida was still a Spanish colony and then became the first territorial governor. Abraham Lincoln came up with the plan to get Florida back into the Union in 1864 to help his reelection chances. Ulysses S. Grant came to promote steamships on the St. Johns River. Regular visitors have included Calvin Coolidge, Herbert Hoover, Franklin Roosevelt, Richard Nixon, and John F. Kennedy. Harry Truman had a house in Key West called the Little White House. Warren G. Harding played golf with an elephant as a caddie, and Chester Arthur went fishing in Orlando.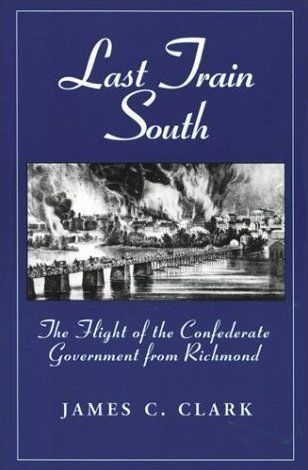 The story begins in March 1865 as Union troops closed in on Richmond. Nearly 60 primary and secondary sources were used to research this dramatic history. The book contains sketches made by an artist who accompanied Davis on much of the escape, and includes maps of the escape route.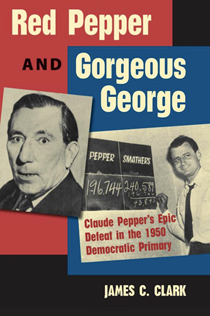 "A fascinating study of two important Floridians at a critical juncture in American history, when anticommunism made a decisive mark on postwar politics and culture. Clark effectively untangles the divergent strands in the complicated story of the Florida senatorial election of 1950, and he does so judiciously and fairly. Crisply written, engagingly presented, and carefully researched, this is essential reading for students of modern America."
—William Link, author of
Righteous Warrior: Jesse Helms and the Rise of Modern Conservatism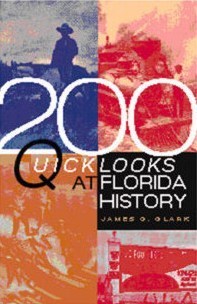 "A world or should we say state of interesting stuff resides in this book, which is indexed for quick reference to people and places. A truly unique collection of Florida history."
--The Tampa Tribune
"James Clark...knows a lot of oddball stories about how Florida turned out the way it did because of scheming, stupidity or happenstance."
--Sarasota Herald Tribune
"This distilled version of 10,000 years of Florida history is packed with thousands of unusual and little-known facts and stories."
--Florida History and the Arts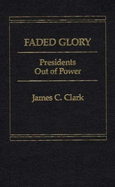 "James Clark delves deeply into the archives of our nation's presidential history to reveal that, for many former presidents, life after the White House was far from a gratifying experience and often brought poverty, despair, and the hope that somehow they might return to power. Focusing on individual presidential lives, Clark relates how Thomas Jefferson slipped into poverty and spent his final days trying to sell his beloved Monticello; how Franklin Pierce succumbed to alcoholism; how James Buchanan was suspected of being a Confederate spy, and more. Clark reveals uncharacteristic behavioral patterns of former presidents who, filled with frustration and resentment, leveled undue criticism at their successors. He also observes that those men who wished to remain in the White House, often left with great bitterness, unable to deal with the loss of power and prestige."
--Amazon.com